Discover the secret of beauty and youthfulness
MSB® COSMECEUTICALS – Die beste Wahl!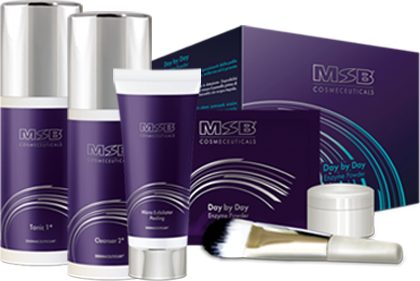 Perfekt gepflegte Haut in 3 Schritten
Die Basis Linie von MSB ® Cosmeceuticals hält alles bereit, was man für ein dauerhaft schönes und gesund aussehendes Hautbild braucht. Einfach angewendet, erfüllen die hochwirksamen Inhaltsstoffe effektiv und nachhaltig die individuellen Pflegebedürfnisse der Haut.
Das MSB ® Pflegeritual besteht aus drei Pflegeschritten:
BASIC CARE (Reinigung)
SPECIAL CARE (Versorgung mit Wirkstoffen) und
FINAL CARE (Abschlusspflege)
Special care products – SPECIAL CARE EXTRA – with the plus of active ingredients and
additional products – FINAL CARE SUN – complete the line.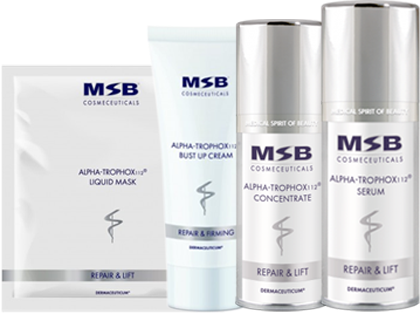 Der schnellste Weg zum Lifting ohne OP
Mit ALPHA-TROPHOX112® hat MSB ® Cosmeceuticals sein Produktportfolio um eine einzigartige Anti-Aging Pflegelinie ergänzt, die das Hautbild sichtbar verjüngt und nachhaltig pflegt. Mit dem eigens entwickelten Wirkstoffkomplex ALPHA AC3 Repair-Complex setzt die Linie da an, wo eine Standardpflege nicht mehr ausreicht und wirkt erfolgreich gegen die sichtbaren Zeichen der Hautalterung.
ALPHA-TROPHOX instead of BOTOX – see for yourself!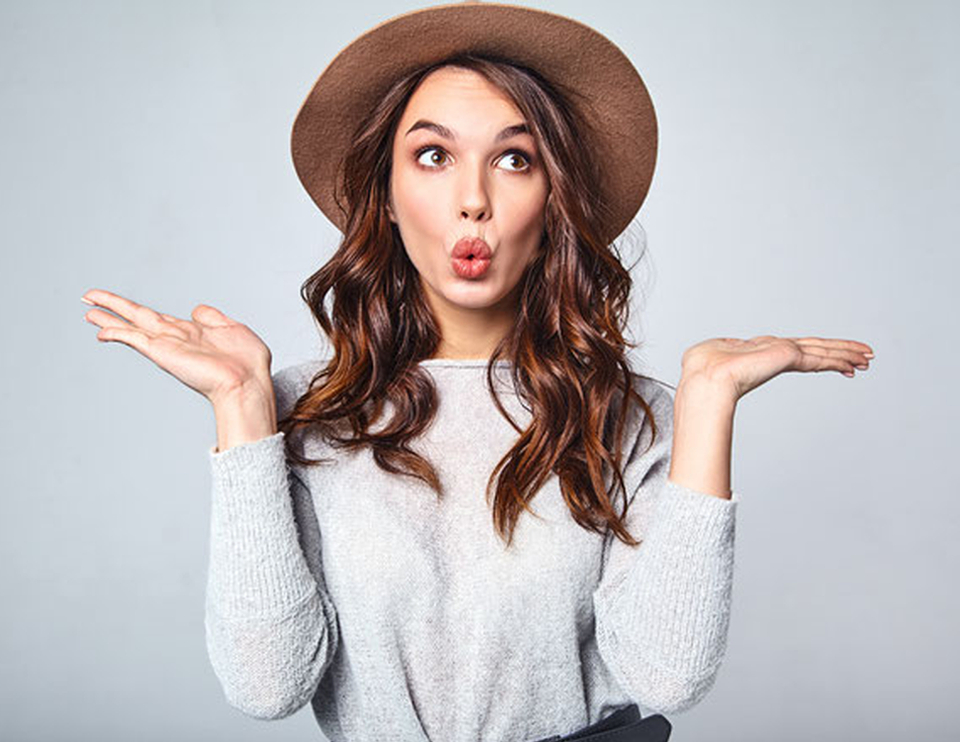 Professionelle Hautpflege für zuhause. Das MSB®-Behandlungskonzept bietet hochwirksame Produkte für die individuellen Pflegebedürfnisse der Haut. Dabei spielen Fruchtsäuren und Wirkstoffseren bei der Behandlung eine entscheidende Rolle. Wie man die Pflegeprodukte anwendet und das Ergebnis nachhaltig verbessern kann, erfahren Sie hier. Lassen Sie sich beraten.
Wir haben die Antworten auf häufig gestellte Fragen für Sie zusammengefasst.
discover the Medical Spirit of Beauty® system care


Highly effective
ingredients

Environmentally friendly packaging

Strahlend schöne Haut ist kein Geheimnis!